LAST UPDATED 22nd March, 2018
Profit Accumulator is a matched betting service based in London and Nottingham. They teach their members the concept of matched betting, and provide them with the tools, offers, and support needed to make a regular second income from home.
The Profit Accumulator membership includes access to all the training, sign-up offers, reload offers, calculator, tools, dedicated support team, and the thriving community forum of fellow matched bettors.
This is my honest and detailed Profit Accumulator review. It was originally written in February 2015 and I have been a member ever since.
I regularly update this page with news and important details to ensure everything is accurate and answers any questions you may have before joining.
January 2018 UPDATE:
PA have just launched a new mobile notification feature. It means you can get offer updates, forum notifications and announcements directly to your phone. A really useful feature.
Introduction
I've been into matched betting (MB) for several years now, so when I saw the Facebook ad for this I was pretty intrigued. Profit Accumulator (PA) claims they will teach people the concept of matched betting which will allow them to earn easy cash from home.
They provide all the training, tools, support and community in exchange for a very reasonable membership fee. I decided to join and see if all the hype was justified. My first thoughts: very impressed.
Final Results and Verdict In This Profit Accumulator Review

| | |
| --- | --- |
| Free Trial Results | Up to £45 Gain |
| 30 Days Profit/Loss | +£1072 |
| 6 Months Profit/Loss | +£3974 |
| Time Taken | 60 - 90 minutes per day, 2 - 3 hours at weekends |
| Overall Results | Outstanding |
When I joined there were around 2,000 registered members. As of writing this today, there are many more. PA claims to have had over 100,000 paying customers since they started in 2014.
How It Works
Profit Accumulator involves unlocking the value in the the free bet offers that bookmakers, casino sites & bingo sites offer their members. It's tax free (due to it technically being gambling winnings) and if you follow the instructions carefully, you will definitely make a profit.
Once registered and logged in you are shown a list of offers to complete. Each offer will earn you a certain amount of money. They're split up into beginner, advanced and ongoing. This allows you to be trained along the way and never do anything outside of your comfort zone.
Related: OddsMonkey review
Each offer has written instructions and a video tutorial to guide you along the way. There's a list that picks out horse races and football matches for you to bet on, and a calculator that tells you exactly how much you need to bet.
It DOES NOT involve gambling as the instructions, bet finder, and calculator are there to eliminate any risk and make this an easy method of making money. Gambling is when you are relying on the element of chance, in matched betting there is no chance involved.
You have to place bets, but it is not gambling.
Readers of this website can try before they buy > CLICK HERE TO REGISTER FOR THE FREE TRIAL.
I was a little sceptical before I joined, so I decided to sign up for the free trial. Within a day I'd made £35 from the free trial which was enough to pay for two months membership. I loved how easy it was and couldn't wait to make more money from it.
Is It All Just a Scam?
Profit Accumulator is not a scam. It is a legitimate website that has been established since 2014. Over 100,000 paying members have joined in that time, making it the largest matched betting community on the Internet.
Having been interested in making money online since I was sixteen, I was more than used to seeing these books, systems, and memberships that promise to make you a millionaire. They usually have fake images of expensive cars and mansions and promise you the world. This is not a con like other things you have seen in the past.
PA seemed a whole lot more genuine when I first came across it, compared to other matched betting and money making websites.
A Legitimate Business
PA offers you a free trial to let you test the water. Any scam site wouldn't let you register for free, as you'd probably see through it and never come back. If you dont believe the system works, you can literally try it for yourself for free.
PA offer a 30-day money back guarantee. So even if you pay, and later decide it isn't for you, you're totally welcome to get your money back. Whatever the reason, they are happy to refund anyone who wants their money back, no questions asked.
If this hasn't convinced you enough, keep reading and look at some of the screenshots I've attached. They're victory screenshots of my account balances or big, risk-free wins that I've made along the way. Not only is PA genuine, it's fun and exciting when you get about 6 weeks in and start making the big money!
Is It Easy To Learn and Understand?
Profit Accumulator offers simple-to-understand written, video & audio tutorials on how to complete offers. The instructions are detailed and contain all the information that a user will need. Any further questions are quickly answered via the support channels or in the relevant section of the forum.
The member's area is laid out in a step-by-step list. Each list item contains either a training article or an offer. An offer contains detailed instructions and a video tutorial on exactly which website to visit and how to extract the free money from it.
They explain the process, show you how to use the calculator, how to place the bet, and how much money you should expect to make.
Its very simple and easy to understand, even for beginners that have never placed a bet before.
Is it Illegal?
The use of Profit Accumulator is completely legal and tax-free.
Of course not! PA teaches you the concept of MB, something which has been around for years. A source at William Hill has said they have absolutely no problem with people matched betting. The reality is, they can't really do much about it. Popular news outfits such as The Guardian, The Times, Martin Lewis' Money Saving Expert, The Huffington Post have all covered the subject and recommend it as a nice little money maker.
Will It Work For Me In 2017?
Anybody over the age of 18 can use Profit Accumulator. It has no limitations or restrictions upon gender, occupation or income.
PA is perfect for anyone, whatever your age, gender or daily schedule. Whether you're a student with a need of some money or a working professional who only has an hour to spare in the evening, you'll definitely have time to make a second income from the comfort of your own home.
Just from joining the Facebook group you can see the huge diversity in its members. Its very popular amongst groups of stay at home mums, self-employed people that work at home and people doing shift work.
Whatever your situation, its 100% possible for you to start making nice chunks of extra money each month from it.
Sign Up Offers
The free trial and platinum membership begin by teaching you the signup offers. This involves signing up to the bookmaker websites and using their promotional offers such as "Bet £10, get £30" to turn their free bets into withdrawable cash.
You can begin with these offers with around £50 to start with. The early offers are very profitable so your initial £50 will soon be close to £150 in a matter of days if you stick with it.
They are REALLY easy to do and teach you the basics of MB. This concept alone is what will be used to make over £1000 profit within your first few weeks. The only thing that'll hold you back is waiting for the bookmakers to pay the money back into your bank account! The majority use Paypal which is really quick, though, so it's rarely an issue.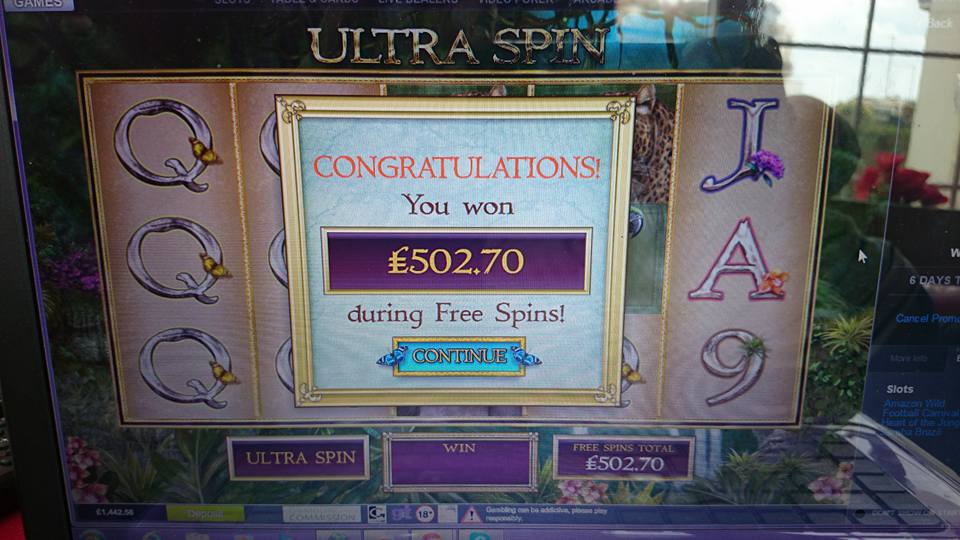 Reload Offers
These offers are what the bookmakers use to keep their customers active and spending money. There's a huge range of offers that cover sports betting, arcade games and bingo.
An example reload offer might be to bet £30 on the FA cup final and get a free £30 bet on the champions league final. I personally did this reload offer and made £24 from it. It took me around ten minutes.
People often ask if you can make money once all the signup offers are done, or if they already have accounts with the major bookmakers. Yes is the simple answer.
Bookmakers NEED people to keep betting and to achieve this they literally keep throwing offers out to you. Profit Accumulator shows you how to make money from each of these offers.
They're updated in both the member's area and the forum throughout the day. All the instructions, advice, and tips from other members is guaranteed to make you a regular stream of money throughout your MB journey!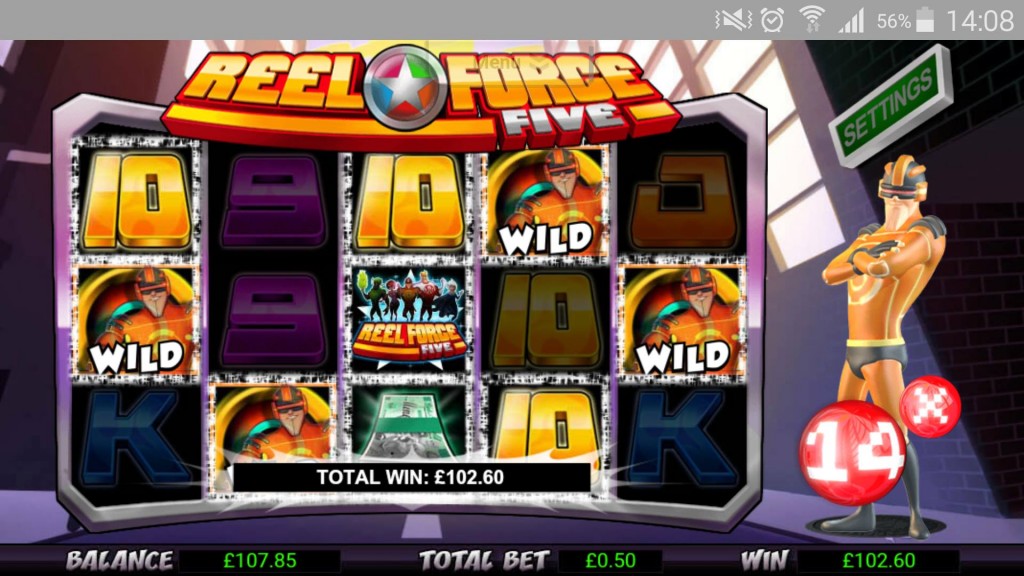 Calculator
Profit Accumulator has a calculator included with membership. The calculator is used to calculate how much money to place on a bet, and whether the outcome will return a profit or not.
Even if maths isn't your strong point, it won't ever be an issue. PA has a basic and advanced calculator which shows you exactly what numbers to enter and how much money you stand to make if you go ahead and complete an offer using these amounts. Look at the screenshot below for an example, easy!
The Platinum Member's Forum
Profit Accumulator contains a discussion forum where users can get quick answers to their questions, a list of daily reload offers and general tips and advice.
When PA first began, there was only a few hundred members. They just used a Facebook group to handle chat, questions and the posting of offers. It soon became obvious that there'd need to be a dedicated forum to handle the amount of questions, and to start building a more permanent structure to educate future members.
The forum is lightening fast and updates itself when people post replies to your questions.
There's a live feed of current discussions and a well thought out, logical structure – that makes finding answers to your questions very easy.
You can upvote the most useful comments so future guests will never miss the best answer to a question.
It's categorised so you know exactly where to find new offers, existing offers and advanced tips and tricks.
You can enable desktop notifications – allowing you to get constant updates when new threads and replies are posted.
There's an app called Catapush which PA have hooked into the forum, so you can forum notifications directly to your phone for free
I've done this for years now but often felt like I was alone. I was missing out on loads of money making opportunities as I didn't have the time to research every offer and find the best methods of extracting the free bets or promotions.
The forum brings the whole MB community together. Everyone helps you profit, stay motivated and keep you up to date with what's going on.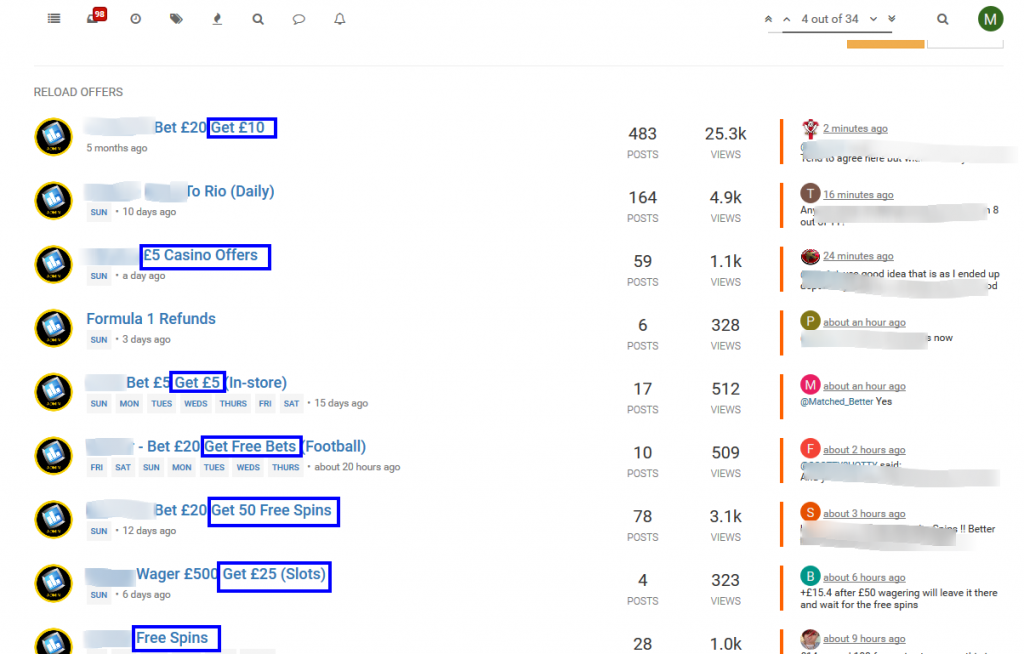 There's a great sense of community spirit. We're all in it together, like the modern-day Robin Hoods – taking from the rich bookmakers to enhance our lives!
Does Profit Accumulator Actually Work? A Review Of Earnings
Profit Accumulator works exactly as described. They offer a 30-day money back guarantee to any member who joins and decides they wish to cancel their subscription.
This is a question I get asked a lot. PA does work, exactly like it says it will on their website. There's a forum full of members. They're all making money each day, learning, teaching and sharing. If it didn't work, they wouldn't be there.
In my first month as a member, I was quite slow and didn't have much time. I still made £550 in the first month, which works out at around £137.50 a week which is pretty nice for a second income. The next month I ramped things up, and have been earning a solid £750 a month since then.
Whether you're a stay at home mum, a student with little money, someone who works 40 hours a week or even retired, PA will work for you. Even with ten minutes in the evening to spare, you could easily make £500 a month. It works, it's simple and you owe it to yourself to at least join the free trial and make the easy £45 available.
Does Using Profit Accumulator Affect Your Credit Score/Rating?
Matched betting and using Profit Accumulator will not show up anywhere on your credit report.
Many platinum members use Skrill or open a bank account with the post office or www.ffrees.com.
This means all their transactions are kept separate from their personal life in-comings and outgoings. It also means they can treat this like a business – keep building up earnings in their separate account until the point where they can pay themselves a wage each month.
Keeping this income separate from normal wages means you won't ever dip into your earnings to pay for a few beers or a new sofa – it'll keep you disciplined and striving towards your goal of earning a second – or potentially full-time income from this.
JANUARY 2018 UPDATE:
Profit Accumulator have added some neat new features over the past few months.
There's some nice new tools, including Profit Tracker – that helps you keep an eye on your progress without the need for a separate spreadsheet.
There's also some new additions to the offers page, including a gubbing filter, notifications when offers are changed, added or removed and the ability to pin your favourite offers to the top of the list.
You can get mobile notifications now whenever there is a new offer, forum notification or announcement.
They've also followed OddsMonkey's idea of displaying the offers in a calendar format, so you can see which offers to do each day.
As well as those features, there's some nice new tools that will be particularly useful in the football season, including a Double Delight / Hat-trick Heaven calculator to exploit the Betfred first-goalscorer offer and a Paddy Power 2up Calculator, so you can lock in a profit if you back a team that goes two goals ahead.
Profit Accumulator refer-a-friend scheme
Another of the new features to PA is the refer-a-friend programme. They've done this because a lot of people who do matched betting rave about it to their friends and family. This can often lead to them signing up, so this is a way of rewarding people for spreading the word.
If you're a full paying member, you just need to grab your unique code and pass it on. You'll get £10 for every member who joins up with your code and then £25 for every five.
Frequently Asked Questions
How Much Money Do I Need To Start?
You can begin the free trial with around £55 – £65. You'll make around £15 profit from the first offer and £20 from the second. If you get lucky with odds matches, you could earn up to £45! Use this profit to pay for your profit accumulator subscription.
How Will I know What Order To Do The Offers In?
Once inside the member's area, the offers are categorised into Beginner's and Advanced. You start with beginner's offers and work your way through them in the order that they're listed in. They're put in an order that allows your profit to grow – so you'll always have enough to re-invest into the next offer. There's also written articles mixed in along the way to help develop your understanding of the process. It's perfect as it means you're not overwhelmed with too much information at once. Baby steps!
I Already Have Accounts With All The Bookmakers, How Can I Make Money?

You don't. When I started I had a bet365, Betvictor, William Hill, Coral, and a Betfair account. There's over 50+ signup offers with bookies you've probably never heard of – easily over £1500 to be made from these. This is before we even consider the 70+ casino and bingo offers that you definitely won't have done before.
Don't forget PA have a 30-day money-back guarantee – so if my some miracle you actually did have an account with 90% of the bookies, you could get a refund anyway. Nice one.
How Much Money Will I Make In a Month If I start Now With £200?

How long is a piece of string? This question varies with timescales and amounts – but the answer remains the same. It's hard to give a solid answer as it depends on how many bookie accounts you already have, if you have a day job, how busy you are at the weekend, how much money you have to invest.
In general, starting with £200 and committing 30 – 60 minutes a day should allow you to make between £600 and £1200 in your first four weeks. Rather than panicking about only making £500 in a month which is less than some people, I'd get started today – £500 is a lot of money – I'd definitely rather have that over nothing!
Do All The Bookmakers Use Paypal?

Most, not all. Some you will need to use a debit card. If this scares you, open a free current account at www.ffrees.com or the post office – or with a high street bank.
Keeping your matched betting separate from day-to-day life is a great idea – it allows you to grow your funds and monitor your profits easily. As put by James who works at PA, 'Treat this like a business and it'll pay you like one." Great advice.
Do I Need a Laptop Or PC?
It helps, but some members rely purely on their smartphone and tablet. I've seen some members that have invested £500~ of their PA profits into buying a PC and two screens to make the whole process easier – treating it like a business!
Purely using an iPad and iPhone is possible, just a bit fiddly. You'll need at least three tabs open in your browser – so it's just a bit easier using a laptop or desktop PC.
I Work Nights And Can Only Do This At Weekends. Is it Worth It?
Yes! You can get all the mainstream football and horse racing offers done during the weekend. You'll miss a few nice offers during the week, but could still make a nice amount of money from doing the signup offers every weekend. Some days I only had 10 minutes to spare in my lunch break – but that was ample time to register with a new bookmaker, deposit some funds and do the signup offer.
Get started by clicking here and claiming your free account with PA.
Conclusion
Here are some screenshots of the massive profits that YOU could be making with PA. There's also a picture of my recent holiday to Fuerteventura which was paid for with my PA profits!
All of this money could be yours. You weren't the first person to be cautious and visit this website to read my review, and you won't be the last. However the review and screenshots I've added, and the testimonials that I took from a few members in the Facebook Forum have been more than enough to convince several hundred of you to sign up. I have yet to find a bad review on the internet about PA!
Of those people that have joined, not a single one has regretted it and decided to leave. I think that speaks for itself. Join the free trial and make the £45. Then go sign up for the monthly membership. £17.99 a month is nothing when you're earning and extra £750 a month like me. And that's on top of 40-hour full-time job.
UPDATE: Profit Accumulator have a 50% off your first month offer running at the moment. Great value! It ends on the 2nd April. Click here for more info. This is a great offer! Make sure you dont miss it.
I hope from reading my review you've gained a good insight into the membership and what it offers. I've never written reviews on products and memberships unless I fully believe in them. It's quite obvious just how great I think this is, else I wouldn't be using it myself on a daily basis 🙂
Affiliate Disclosure: Some of the links in this website are "affiliate links." This means if you click on the link and purchase the item, I will receive an affiliate commission. Regardless, I only recommend products or services I use personally and believe will add value to my readers.
---
Profit Accumulator
Review of Profit Accumulator Platinum membership.
Profit Accumulator Platinum Membership
Highly recommended. They're the biggest matched betting site for a reason. My first choice for matched betting services.